An American Classic
In 2001, the C. Gene Stowe Scholarship Invitational was established in partner with Tampa Parks and Recreation Department and Can-Do, Inc. to recognize the long standing commitment to the sport of gymnastics by Mr. C. Gene Stowe. Our very own Mr. Stowe has been a pioneer of Florida gymnastics and has been witness to the tremendous growth our sport has experienced in the last several decades. Few can share this accolade. The sport of gymnastics is filled with passionate people who live their lives better because gymnastics was a part of it. The scholarship celebrates those athletes who have made gymnastics a main focus of their childhood.
The purpose of the Gene Stowe Scholarship Meet is to set up an endowment in order to perpetuate a scholarship for Florida athletes that stay in the sport through their senior year in High School. The scholarship is not based on "high scores" but on "high character" and dedication to the sport, their team and Florida gymnastics.
2022 Scholarship Application - Deadline Feb 2023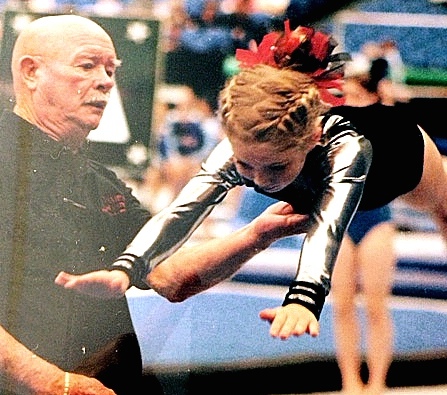 Mr. Stowe passed away on June 16, 2016. He was a pioneer in the world of AAU Team Florida Gymnastics and will be missed tremendously. Donations help fund the shcolarship for future years. Please consider making a donation to our scholarship fund. Thank you for your support.