The USA National Softball team's "Stand Beside Her" tour is kicking off next Tuesday, February 4th at USF.  Come out and support the team on their tour to the Olympics!
https://www.teamusa.org/USA-Softball/News/2020/January/07/Tampa-Florida-to-kick-off-Stand-Beside-Her-tour-in-February
The CAN-DO softball program is designed to help young girls not only develop their athletic abilities but also great life skills useful on and off the field of play.  Our program includes experienced coaches and volunteers, a strong sense of sportsmanship, and the expectation that all players will have fun.   The CAN-DO softball program offers tournaments, conditioning, summer camps, small group instruction and coaching support. 
Where and when do you play?
The Team Tampa Softball program has partnered with the City of Tampa Parks and Recreation Department to provide both staff and facilities for our teams.  Our fields are located in both New Tampa Sports Complex located at 17302 Commerce Park Dr. and the Greco Sports Complex across from the University of South Florida.
During summer months, we offer summer camps staffed with coaches from area high schools and colleges, as well college athletes.  These programs include conditioning and skill development.  For a list of our upcoming summer camps, please click here.
In addition, our teams will participate in tournaments and showcases during throughout the year. For a list of upcoming tournaments or showcases please click here.  While some tournaments will include travel to other locations, we do intend to host events at our home fields for our players.  Our teams will participate in two tournaments a month. 
Our coaches and staff
In addition to volunteer coaches, Team Tampa is committed to supporting players with additional instruction from collegiate coaches and athletes.  This will increase training opportunities and skill development.  All coaches are required to have annual background screening and concussion training.  Each team will have at least one coach is first aid/CPR certified.  We also encourage team parents to assist with practices to help keep these sessions moving smoothly.  Each team will also have a volunteer to keep score.  When you enroll your child in our program, we hope you will support the team and participate in these activities.  
Image: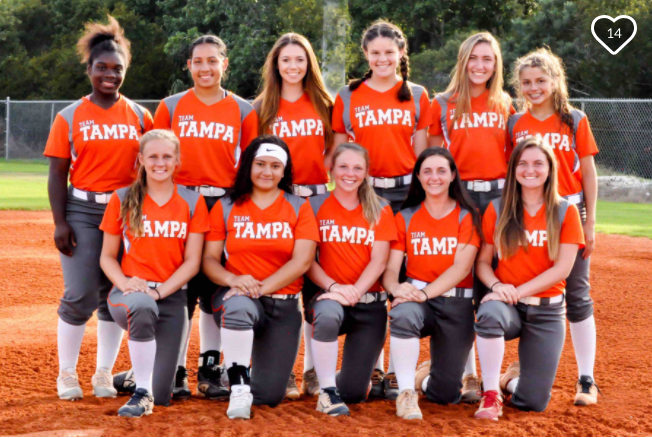 Location:
2020-02-04 00:00:00 And Ends On: 2020-02-04 00:00:00
2017-06-24 00:00:00 And Ends On: 2017-06-25 00:00:00
2017-06-17 00:00:00 And Ends On: 2017-06-18 00:00:00
2017-06-03 00:00:00 And Ends On: 2017-06-04 00:00:00
2017-05-27 00:00:00 And Ends On: 2017-05-28 00:00:00
2017-05-27 00:00:00 And Ends On: 2017-05-28 00:00:00
2017-05-06 00:00:00 And Ends On: 2017-05-07 00:00:00
2017-04-29 00:00:00 And Ends On: 2017-04-30 00:00:00
2017-04-01 00:00:00 And Ends On: 2017-04-02 00:00:00
Pages